Factory For SALE in EEC area
Amata City Rayong Industrial estate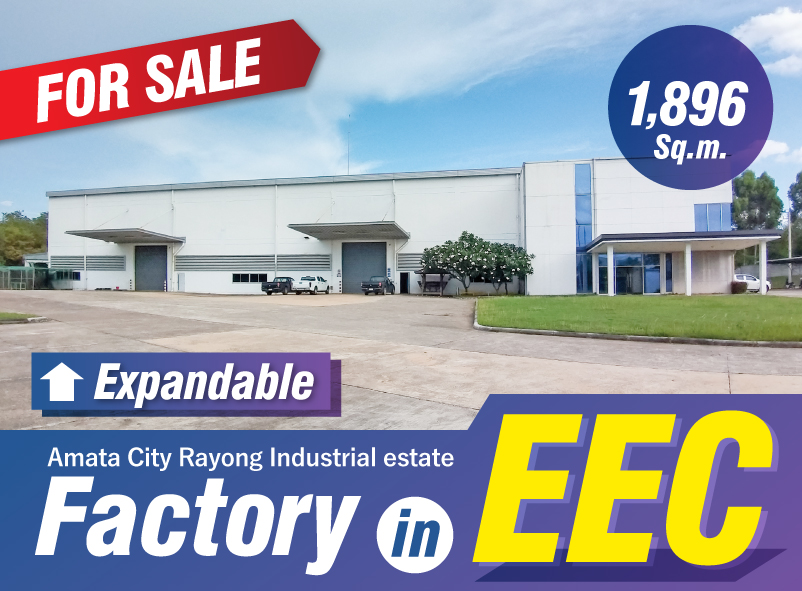 New factory for sale located in Rayong.
EEC area, good condition, convenience to Bangkok And other industrial estates are convenient with office space and canteens.
* factory have area for future expansion.
Land information
Land Location
Rayong, Thailand
Land Size
5-0-0 Rai ( 8,000  Sq.m.)
Land Price
–
Factory size
1,160 sqm
Industrial Estate
Amata City Rayong Industrial estate
Color

■

Purple, Industrial Zone
Road
Phon Prapha Alley soi 15 ( 8 meter wide)
Road information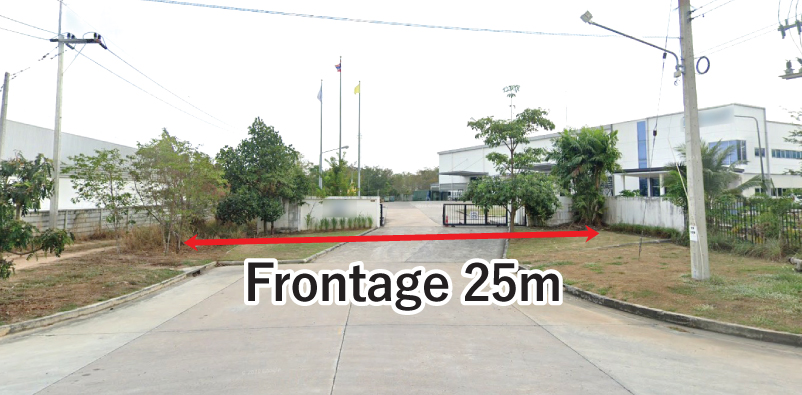 Frontage
25 meters
Adjacent Properties
Factory, Warehouse
Road
 8 meter wide
Zone

■

Purple, Industrial Zone
Use
Factory
Allowed Land Use
Factory, Warehouse
Factory information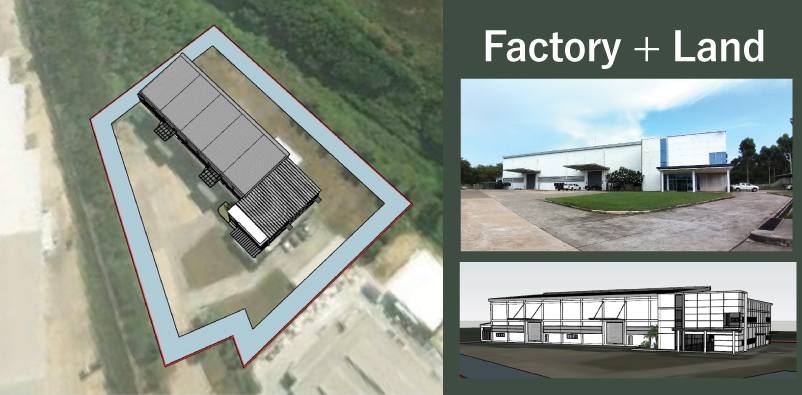 Lv 1
Office: 375 sqm
Factory: 1,160 sqm
Lv 2
Office: 361 sqm
Total:
Office: 736 sqm
Factory: 1,160 sqm
Map
To Airport
・Suvarnabhumi Airport 117 km(1.5h) 
・Don Muang Airport 161 km(2h) 
・Utapao Airport 46 km(50 min) 
To Port
・Laem Chabang Port 31.3 km(35 min)
・Bangkok port 134 km(2h) 
・Maptaput Deep Sea Port 47.3 km(50 min) 
Blueprint
Photo Gallery
FUTURE EXPANSION
Estimate expansion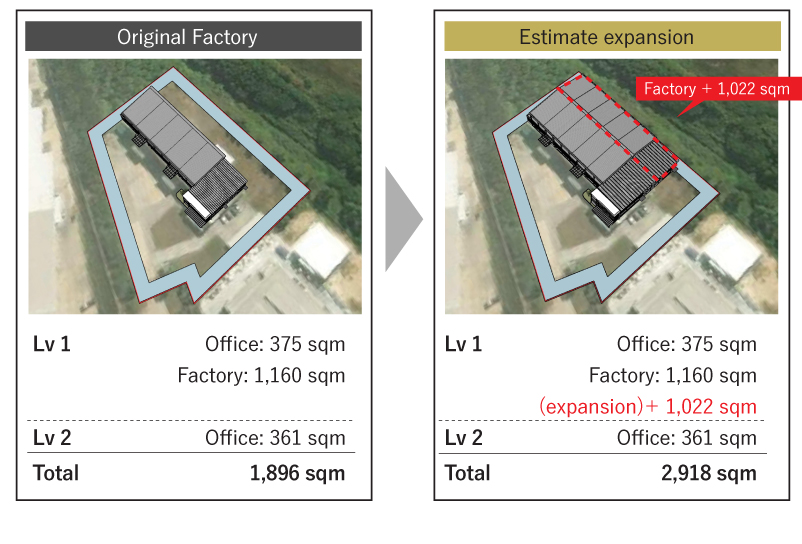 This 5 rai factory have 1 big building in the area, with factory size of 1,160 sqm and 2 floor office at 375 sqm.
This factory can be expand with the factory area at the back for additional space of 1,022 sqm.
This will make total space of factory at 2,182 sqm after expansion with total area wil be 2,918 sqm
( include Lv 2 office 361).
Possible expansion list